›› First Choice Of Surgeons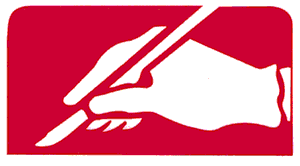 ›› Company Profile
Established in 1973, Dial Group of Companies has emerged as one of the leading manufacturer
and exporter of quality surgical rubber gloves.


The key elements in our business are:


Consistent good quality products,


Innovation,


Protection


Prompt deliveries


And Competitive prices.

We manufacture a wide range of gloves to provide the most effective hand protection in all types of Medical, Household and Industrial environments. We have carried out extensive marketing and promotions by participating in medical conferences all over India for last several years.

It is a policy of Dial Group to provide quality products at competitive prices and with excellent customer service in order to achieve maximum customer satisfaction in the most efficient manner.

Our laboratory is equipped with sophisticated instrument which the quality assurance team utilizes to provide feedback to the production team.

In order to ensure that our products are of consistently high- standard, stringent quality control checks are constantly conducted by our professional team of chemists and rubber technologists.

We comply to IS - 4148 and IS - 13422 and this serves as a guarantee that we have always maintained high standards for our products and meet stringent specifications.
610, Rajhans Complex, Next to Center Point, Opp. Subjail, Ring Road, Surat. | Ph : +91-261-2351230 | Fax : +91-261 -3251231| Cell Phone : +91-98252 81111 | Email : dialgroup@gmail.com